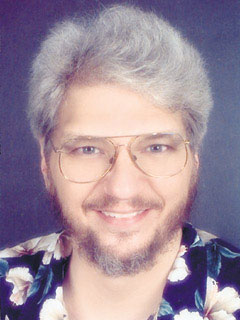 Robert Shapiro has grown up with the experience of extraterrestrial and extradimensional contact. From age twelve he has had a series of personal UFO contacts. Throughout his life there has been communication with beings from several star systems and dimensions. The development of his career and lifestyle has come as a direct result of this communication. Robert has been a professional channel for over thirty years, and he can channel almost anyone or anything with an exceptionally clear and profound connection. Robert's great contribution to our understanding of the history, purpose and destiny of humanity is his 14-volume epochal work, The Explorer Race series and the seven, soon to be eight, volume series, Shining the Light. He has also gifted us with the remarkable three-book Shamanic Secrets series: Material Mastery, Physical Mastery and Spiritual Mastery.
Between Robert's exposure to the many levels of UFO and ET intelligence as well as the natural properties of Earth and all of the beings on Earth including animals and plants, this infusion has helped Robert to ground the Explorer Race focus into something that allows him to still present further Explorer Race insights through these books as well as to apply this knowledge and learning into the wisdom of his day to day works which include blogs and guiding others to achieve their spiritual goals and potential.
Robert's books are available for purchase through the Light Technology Publishing online bookstore. Click here for more work from Robert Shapiro.
More Work From Robert Shapiro: